Megan Markle said, "You are enough just as you are." For the longest time, I disagreed with that statement, putting no credence into my own worth. I was a people-pleaser. One who continuously tried to prove I was valuable. To whom or for what reason, I do not know. My goal in life was to make others, particularly my father, proud of my accomplishments.
When I graduated with honours, made the Dean's list in college and excelled in my studies and career, those achievements were a glory because they made me a model member of society, of the family. I was a person people could brag about, but not because I saw these things as success. My opinion didn't matter; in fact, I don't think I gave it any thought.
Grief is a maze of feelings
---
Then, a sudden heart attack ripped my father from my life, and my universe imploded. The driving force behind all my decisions was gone. I was on my own, free to do as I pleased. Any decisions or choices I made, from that moment on, were for my sole benefit. As they should have been all along, a factor I know now.
There was no one to praise my feats or critique my failings. Others' opinions suddenly didn't matter anymore. I was lost, plunged into a darkness I didn't know how to find my way back from. I went into self-destruct mode.
Grief is one of the most complex emotions there is, and it can be debilitating. Psychologists say there are five stages of grief (though if you Google it, you can find more): denial, anger, bargaining, depression and acceptance.
However, in my experience, grief is a maze of feelings with no set instructions, which affects everyone differently. It can be an end game to some, a crippling event, while to others, it's a passing phase or a fact of life. It deludes reality and purpose to leave the mourner in a fog, filled with swirling waves of regret, uncertainty, remorse, longing and mental confusion.
As the hurricane of emotion wreaks havoc inside of us, many people try to convince themselves that everything will be OK, they'll move on and things will go back to normal. Redundant statements that friends and family repeat in their ear. Most try to forge through it, to regroup and re-enter the land of the living.
For me, however, I withdrew. I dropped out of college, got a menial job, made rash decisions and hid myself away from society. I knew I was on a downward spiral, which would have caused my father to roll over in his grave, but I no longer cared. His opinion was of no matter now.
Self-doubt
---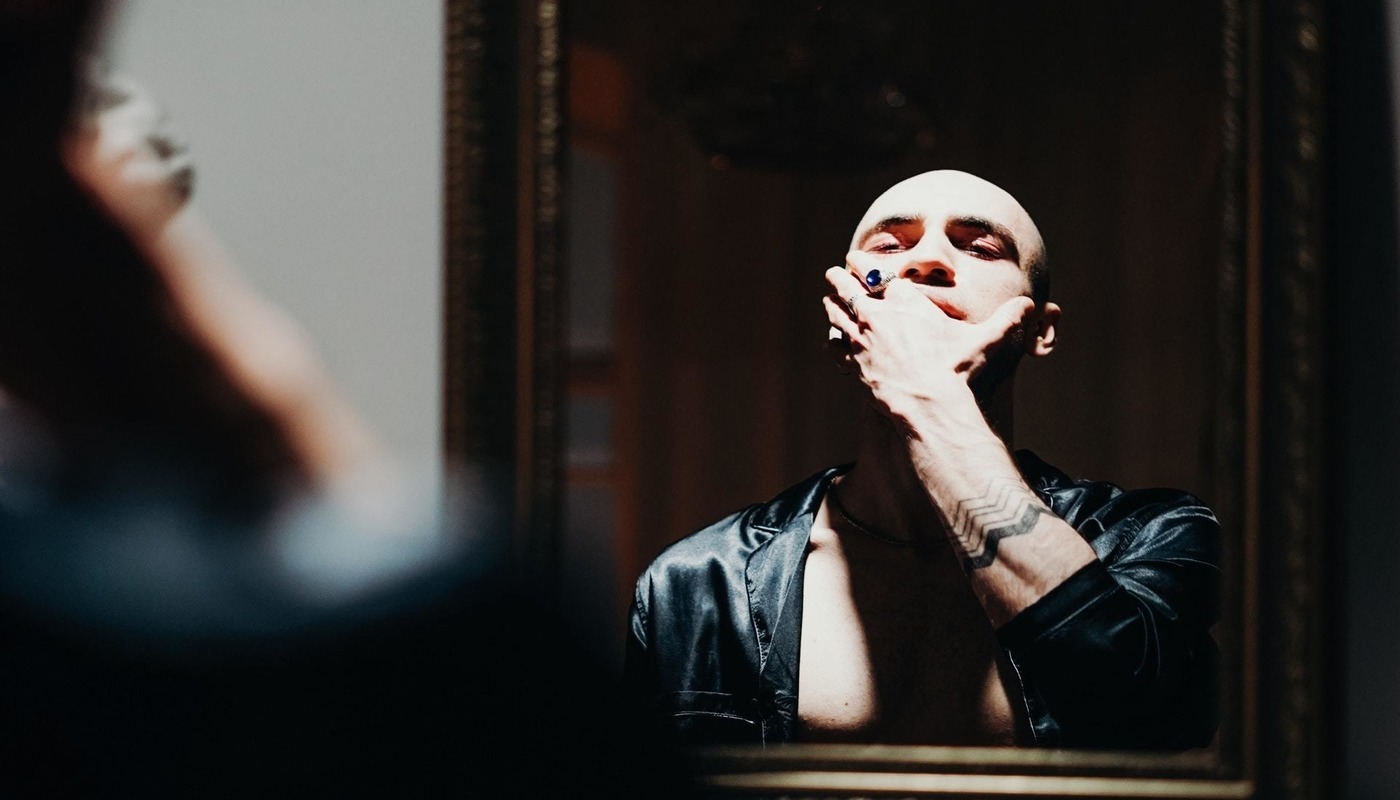 The Celts and many other ancient religions believed that through death, comes rebirth. There is truth in those words, in many ways. Alone with only my thoughts, aspirations, emotions and opinions, I realized I had been living a lie.
All throughout my adolescence and early adult years, I'd lived up to someone else's standards and abandoned my own. The real me was a person I barely knew: hidden beneath the skin, locked away, screaming to be released, acknowledged, heard and accepted. Finally, after years of denial, I was awake and scared to death.
I had no idea how to live in my own image. Able to be who I wanted to be and do what I wanted to do, I found I was crippled by uncertainty and self-doubt. I had never opened up. What if my friends and family didn't like the real me? What if others thought my likes and interests were weird, or my fashion sense unattractive? What if I wasn't creative or smart enough to follow my dreams? Doubt, I was full of it.
Self-doubt is one of our profound enemies. In truth, the only thing in life that can stop us from reaching our goals is ourselves. Challenges are thrown our way, hurdles erected, but it is up to us (and our faith in ourselves) to find the ability to overcome them.
It is much easier to fall off course, listen to others or follow the flock than it is to strive ahead. However, when it comes right down to it, we have to trust ourselves to succeed in life.
My journey to self-awareness has by no means been easy, but I persevered with baby steps. First, I allowed myself to accept that my interests were cool, my style was rad and I was capable of doing anything. I ceased all career avenues based on profit instead of desire, and acknowledged my calling: to be a writer. An endeavour many saw as frivolous.
Next, I embraced my interests, such as herpetoculture, herbology, mythology, exploring abandoned places and being one with nature. All things others found weird. From there, I moved on to fashion, hairstyles, tattoos, piercings, media, decor and so much more. I got used to people snickering or objecting to my ways, but it was OK, because I had discovered the key to being happy. By not caring about other's opinions.
Please yourself, not the world
---
Once I began to listen to my soul and follow my own path, tranquillity followed. I was stunned at how fast inner peace set in. I was no longer the uptight, shy, apologetic, guilt-ridden, anxious crowd-pleaser I had always been. I had morphed into a self-assured, happy, healthy, mentally balanced and fully aware individual, who no longer apologized for being herself. Someone I could be proud of. The girl beneath the flesh was free, and I was whole.
By acknowledging and accepting all my features as a united front, I achieved my greatest goal: inner strength. Sure, I still had bouts of self-doubt, but I continued to battle on and overcome them. Due to centuries of programming and human nature, it is hard for us to stand on our own and not heed others' opinions. It can be done, though. I know I am a happier, healthier and more successful person for doing it.
It is no lie when people say there is power in positive thinking. When we doubt any part of ourselves, we deny ourselves true happiness and fulfillment. Yes, it may mean we're not the most popular kids in school because we don't follow the crowd, or our parents aren't pleased by our choices, or we fail a million times before we succeed, but as long as we don't listen and give in to the self-doubt and disbelievers, we'll make it. Believe in yourself and you can do anything.
Some of the happiest people I've known or met were considered by society to be strange—or outcasts, losers and loafers—because they didn't conform to what is viewed as normal. They followed their hearts, went against the grain and were happier for it. Whether they achieved their goals or lived contently just being themselves, they were complete, a state we all should aspire to. What is the point in life, if we only live up to others' aspirations and deny our own?
The truth is that we are who we are, not what other people think we should be. If we want to live successful, happy lives, then self-awareness is the key. It took a catastrophic event for me to realize this. Don't make the same mistake. Please yourself, not the world.
«RELATED READ» MINDFULLY DEALING WITH LOSS AND GRIEF: 4 strategies for becoming whole»
---
image 1 Photo by cottonbro from Pexels 2 Photo by Quang Nguyen Vinh from Pexels 3 Photo by Quang Nguyen Vinh from Pexels 3 Photo by cottonbro from Pexels