No one ever imagined that the entire world would go through this. A virus—small, at first—evolved and spread so rapidly that the entire world became contaminated. And the fact that people know so little about it can be really frightening. 
Governments around the world are supporting scientists in discovering a vaccine that works. They've also looked for methods to stop the spread of the virus, and this is the reason why many countries imposed a lockdown. This brought the economy to a halt. Even though some people had the possibility of working from home, many others lost their jobs. 
These times are uncertain. You may feel unsafe and be looking for answers. You've probably changed your habits and behaviour to protect yourself and your family more effectively. But something deeper may also be changing right now: your mindset, your pattern of thinking. 
You might fear going out, have trouble concentrating and constantly feel a sense of danger. Furthermore, you may be consistently alert, tensed and irritable. And while these symptoms may seem normal, due to the context the entire world finds itself in, they're also specific to anxiety disorders.
Mental health problems are common during this world crisis, because life has changed and it'll never be quite like it was before. Everyone is talking about the Coronavirus pandemic, and there's a headline about it on every news site. It spreads quickly, and one of its most terrifying features is that you can't see it. 
If you're already well into adulthood, research has shown that anxiety disorders can become more common with age. Young brains are more able to cope with stress than most adults, because they make use of different coping mechanisms. 
More specifically, this depends on your knowledge of the world. Young brains are quite good at coping with stress, because they don't understand the entire situation. As you get older, you gather more life experiences. You constantly learn about how life works, and this can make your fear more and more intense.
Overcoming fear that's seized you might seem like a challenge, but it's definitely an obstacle worth overcoming! Here are four ways in which you can assist yourself in reducing your fear factor.
Practice meditation
---
Meditation has gained popularity within the last decade or so, as more and more people have acknowledged its powers. It comes from Asia, where Buddhism is one of the major religions that guides the people. Meditation is practiced by Buddhist monks, as a technique that helps train the mind to be calmer.
As alluded to above, the times we live in are uncertain and can trigger a lot of fears. If they aren't handled correctly, these fears can turn into phobias, which are harder to control. Fortunately, meditation proposes some techniques that may help you calm your mind.
First of all, it can enhance your ability to focus. While meditating, you might choose to focus on an object in the room you're in, on the weight of your body, or on how your body is pressing against your chair, sofa or bed. This requires practice and patience. Most people start meditating because they've heard about its benefits, and they expect to notice positive effects after one session, but unfortunately, it doesn't work that way!
The mind is hard to train, and this requires constant practice. During meditation, you can aid your progress by using breathing techniques that can help you quiet your mind when it's seized by fear. This will also help you understand your emotions more clearly and identify their source, along with helping you become calmer and more able to react to certain stimuli in a healthy way.
Meditation is something that should be done over the long-term, and after weeks of practice, its effects and benefits will be visible and positive. 
Start exercising
---
Fear is usually seen as something negative, although it has an adaptive function. Fear helped our ancestors survive, because it made them realize the need for gathering resources and finding solutions to their problems. When fear is present at "normal" levels, this can prompt you to be more prepared for danger.
But the world pandemic certainly isn't helping fear stay at normal levels. Every media outlet talks about the Coronavirus, and the media constantly presents the number of infected and dead people. The situation is clearly bad, and constantly hearing this can only make your fear more intense. 
When negative emotions seize you, you must focus on ways to counteract this fear, and one easy way to do this is by starting an exercise program. You can choose the form of exercise you love the most, such as jogging, Yoga or stretching. If you love basketball, for example, you may want to spend at least an hour a week shooting hoops.
No matter what type of exercise you choose to practice, you'll start conquering your fear. How? By letting positive feelings and emotions inside. Any type of exercise triggers the release of endorphins, the feel-good hormones. They're known to produce the "runner's high," which is the feeling of euphoria and satisfaction you have when you've finished exercising. Endorphins can also help alleviate pain and stress, which is exactly what you need to overcome your fear factor. 
Acknowledge what you can't control
---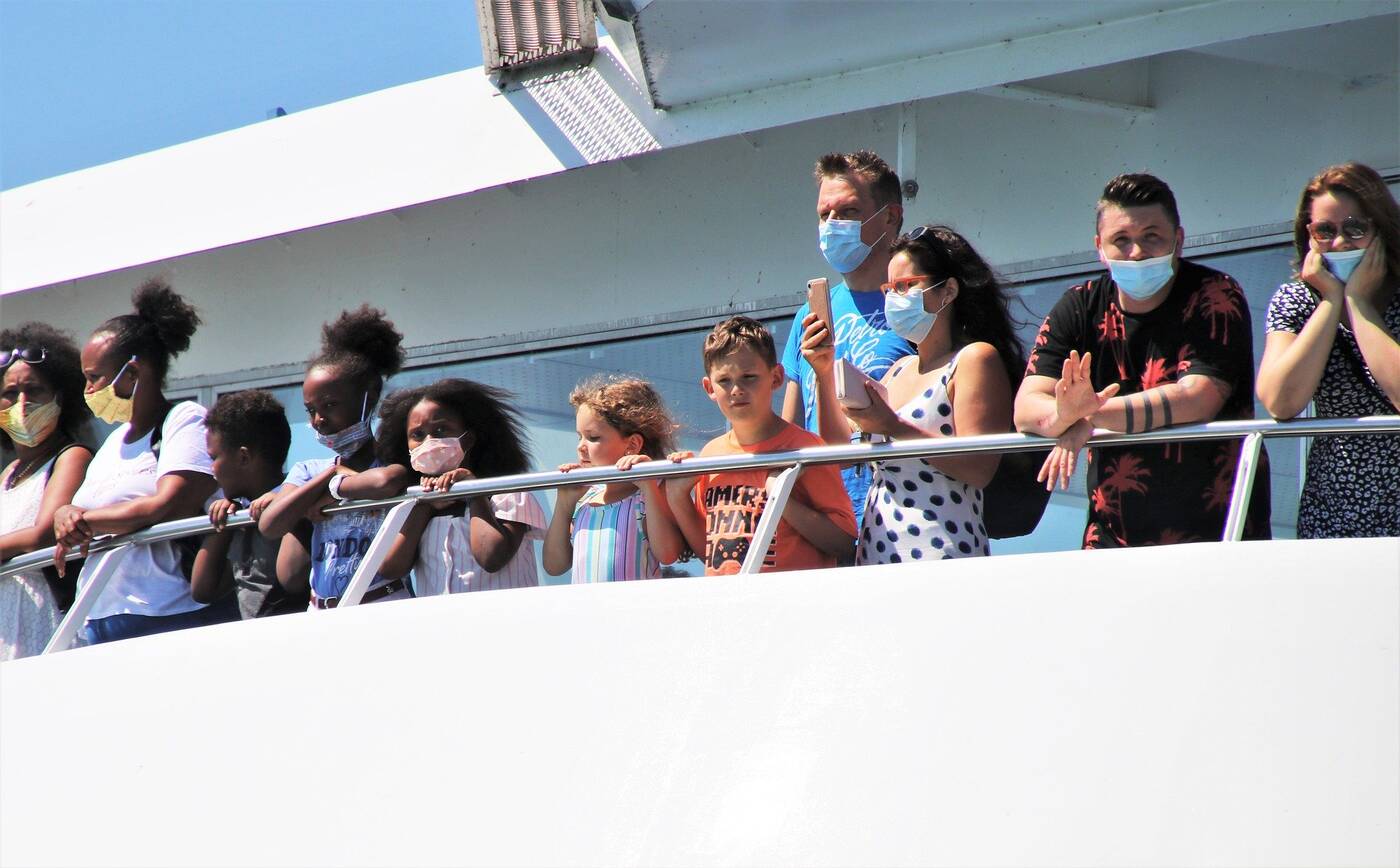 Another thing that might trigger fear is the feeling that you've lost control. Constant fear and worry often appear because people become bothered about things that aren't in their control.
This can be seen when you look at the current state of the world. Countries have begun to lift restrictions, but this doesn't mean that the battle with the virus is over. People are urged to follow strict hygiene measures and wear masks and other personal protective equipment when they go out. Nonetheless, many people still fear the virus, so they choose to stay inside, where they remain seized by this fear. 
To improve your state of mind, focus on things you can control. You can't control how the economy of the country will evolve, or when everything will end, but you can control your perspective on these things. You can control your behaviour and choose healthy ways of reacting to adverse stimuli. 
Make a plan
---
An additional trick that might help you overcome your fear factor is making a plan. Now, it's apparent that more and more people are worrying about their professional lives. The unemployment rate is high in most countries, and all domains have been affected by the pandemic, so it's difficult for people to find new jobs.
If you find yourself constantly worrying about your financial state, it's a good idea to analyze your income and see where you spend the most money. You can cut unnecessary spending and save the extra money instead, or invest it in something more useful. Overall, your spending will likely increase during these times, because you'll need to buy masks, hand sanitizer, gloves and other personal protective equipment. 
Making a precise financial plan will give you confidence—and as you implement it, you'll silence your fear factor, step by step. Having a plan will help you feel safe, as opposed to feeling fearful and worried.
Final thoughts
---
Constantly exposing yourself to news about the pandemic will only make your fear more and more intense, so you'll need to find other activities to fill your time, such as meditating, exercising and planning future goals.
To begin with, start practicing meditation and mindfulness to learn techniques to calm your mind and identify the source of your fears. Start exercising and let euphoria come into your life, while pain and stress slip away. Acknowledge what you can't control, and focus on the things you can control. Make a financial plan and analyze your spending.
It's true that the times we live in are challenging and difficult, but you should keep in mind that everything will be OK in the end, and that this is just another obstacle we need to overcome as a society. 
«RELATED READ» FEARLESS IN UNCERTAIN TIMES: What having an anxiety disorder during a pandemic has taught me»
---
image 1: Pixabay; image 2: Pixabay