"I once was lost, but now I'm found."
Spoken by the English poet and Anglican clergyman John Newton, these words are one of the most famous expressions of grace. They would later find their way into a song by the American composer, William Walker, who composed "Amazing Grace."
The story behind what inspired these words will certainly strike a chord with you, if you have ever felt lost and unsure of how to find your way out of your suffering, yet somehow—only by the grace of God—made it through to see better days.
The story tells of how, in 1748, John Newton—a man, admittedly, of many errors and actions that would be considered against the love and will of God—found himself in a severely violent storm that battered his ship off the coast of County Donegal, Ireland. At this time, he called out for God's mercy.
It is said that this moment marked Newton's spiritual conversion, and he would eventually study Christian theology. Through God's grace, Newton was saved—not just from the battering storm and from inevitable death, but from who he had allowed himself to become.
Through grace, we stay in the light
---
Grace is what gives us the opportunity to live in the light of God, even when darkness may surround us. This is the working of grace in our lives. We can lose our way; we can experience setbacks and heartbreak; we can feel uninspired and directionless, but as soon as we call on God's grace, we can experience a profound shift.
Regardless of the mistakes we may have made, the harsh words we may have said, and the ways in which we may have done wrong towards another, as soon as we are willing to make a consistent shift for the better, through God's loving grace, we are forgiven, redeemed and gradually uplifted to our highest human potential.
This loving grace cannot be earned; it is freely given. Yet, we must allow it in. And this takes our faithful cooperation, to have this grace bring about change in our lives. We must both take action and allow. We must take action to bring about better circumstances in our lives, and we must allow some things and people to be what and who they are. It is a delicate balance, yet grace is always with us through it all.
Grace is where you can be lifted out of your suffering. This suffering can be in the form of the loss of a loved one, an unfulfilling relationship, a struggle with health issues or another experience that you are unclear as to how to resolve. When you allow grace in, you find that you are never lost. You find a level of peace within your circumstances, knowing that they will get better.
Grace is what leads you to recognize the ways in which God works in your life, and then you come into a new, awesome awareness of your purpose and meaning, as a part of divine creation. As the song expresses, "(I)Was blind, but now I see."
Grace allows us a fresh start
---
Imagine an event in your life, or a set of events, after which you said to yourself, "Wouldn't it be great if I could start all over—maybe have things be different?"
Although you are not able to travel back in time and change what has already happened, through grace, you can start anew. This "fresh start" is that moment of nowness—that pivotal moment in which you are free from the internal and external turmoil that you have been experiencing, and can allow the truth of love to come forth and permeate in your life.
It is through grace that you can experience blessings, miracles and answered prayers.
3 steps to allowing God's Amazing Grace into your life
---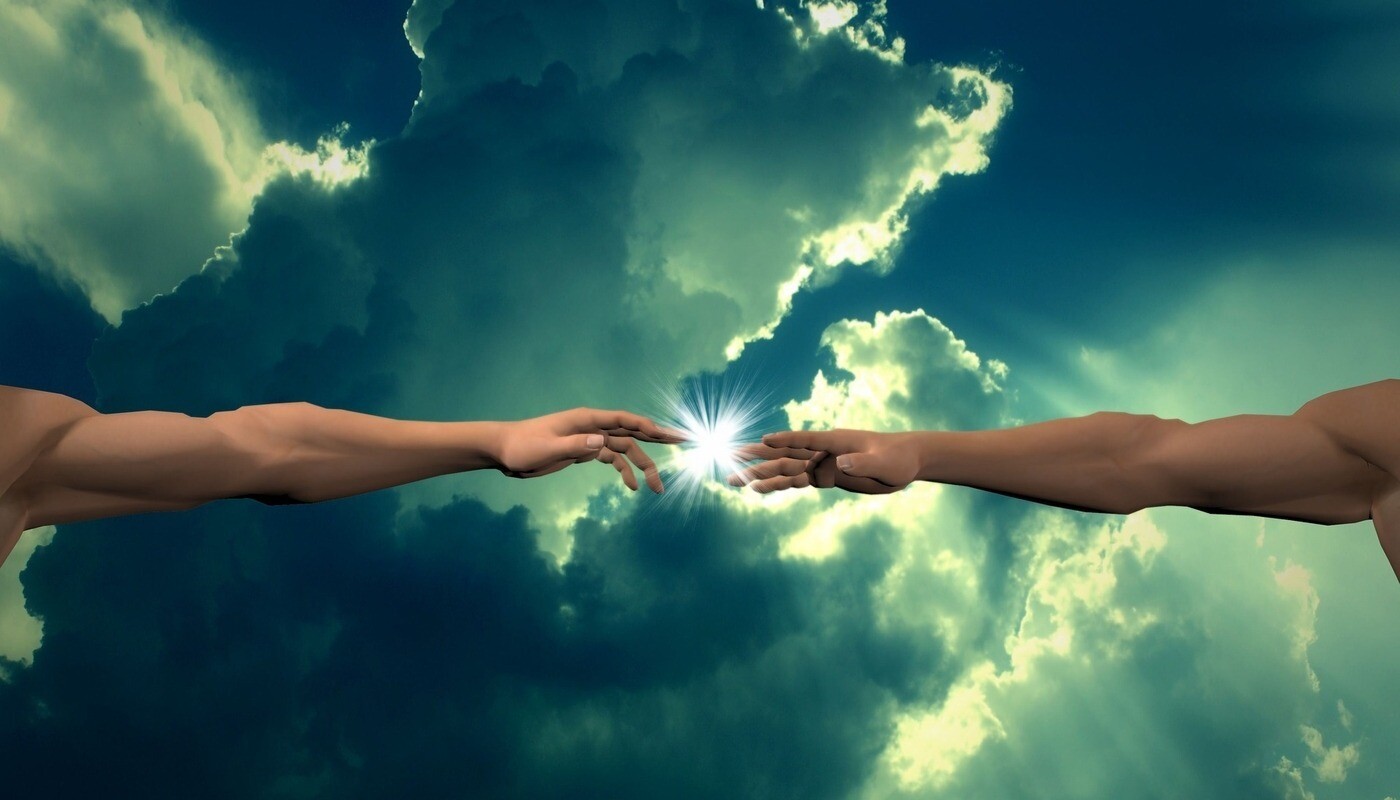 I believe there are three specific steps that we must take, to allow in God's grace. Although it is freely available to you and everyone, at any given moment, it is up to us to let it in and have our life be guided by it.
Step one: Surrender
"How precious did that grace appear. The hour I first believed."
When you believe in the power of grace, you can fully surrender to it and reap its benefits. This is your moment of acceptance. It is the release of your personal will, and your openness to Divine will.
What you are surrendering to is fully allowing yourself to be guided—to listening more intently to the shifts you must make, and what you are being called to do next. It is a moment of peace, as you take what you have been trying to control and put it into the care of God. It is where you have faith in the story that is being written, through and for you, by God.
Step Two: Make agreements (with yourself and God)
"'Twas grace that taught my heart to fear. And grace my fears relieved."
By understanding the power of grace, you recognize that the good you experience is divinely provided. It is through grace that you are given the opportunities to take the right actions, and have those actions harmoniously line up with the right timing.
Because you can't "earn grace," per se, you know that you must still take the correct actions to keep it flowing in your life. Your personal efforts and actions certainly hold a level of responsibility in the good that you experience, which is why this step calls you to make agreements.
The "agreements" that you make will often include declaring your willingness to be of service to others, in whatever ways that you are guided, and to take action where you can to create the life that you want, all the while looking to God for guidance each step of the way. This might translate as being more helpful, merciful, kind and compassionate to others, while growing in this practice daily.
One way of going about doing this is by saying something like, "I look to you, God, for guidance. I am willing to be guided by your grace in the directions that I am led, for the benefit of myself and others. I have a vision for what I want for my life, and I am willing to take action where I can to make it happen, and I trust in your love to bring this vision together in the best ways possible for me."
Step Three: Follow through (to the best of your ability) and acknowledge grace each day
While fully utilizing each day and each moment at a time, grow in your practice of taking action where you can towards what you desire for your life. Do good toward others, nurture yourself, look to God for direction and guidance and allow the rest to unfold through divine grace.
Perhaps most importantly, this step invites you to acknowledge and give thanks for the good that manifests in your daily life—big and small. When you do so, you experience an incredible shift in how you see your life and every experience you have in it.
Grace will lead us home
---
It is important to note that this process is not going to be perfect. While you may not have all the answers yet, and while you may still go through ups and downs, from my experience and that of so many others who share their stories, taking these steps will lead you to more fully live a life of your choosing.
"'Twas grace that brought us safe thus far. And grace will lead us home."
«RELATED READ» A JOURNEY OF FAITH: The circuitous path of grace»
---
image 1 Image by Noupload from Pixabay 2 Image by Stefan Keller from Pixabay 3 Image by kalhh from Pixabay