The philosophy of objectivism has terrified modern humans for decades now. Why do some people react so virulently to the idea? Many seemingly intelligent people approach the philosophy as if it were a deep-yawning, bottomless pit whose sides and edges have been rendered treacherously slippery on purpose.
It is as if they do not trust themselves around the dark thing that calls to a similar darkness that dwells in the depths of their own souls.
"My philosophy, in essence, is the concept of man as a heroic being, with his own happiness as the moral purpose of his life, with productive achievement as his noblest activity, and reason as his only absolute."

– Ayn Rand , Appendix to Atlas Shrugged
Do you feel an oddly familiar, but distasteful reasoning when you read her words? I know I have felt the pull of it. It is a psychic tug that seems to say, "There is logic here, but I don't want to look at it too closely, since it might lead to dark places."
The philosophy seems to suggest that we ought to seek our own happiness, even if it means hurting others in the process. Using this logic, it might make perfect sense to commit murder, if it made you happy and you were certain that you would not be caught. In fact, mass murder and even torture might also be justifiable, if you descend down a little further into this loathsome logic.
I have felt that same psychic tug, but ventured to the edge of the pit anyway. I ventured there not out of any love for objectivism as an ideal, but rather, because it seemed to be more real than anything else around me. Like Ayn Rand, I needed to recognize the supremacy of reason and apply it consistently, no matter what followed. This seemed to me to be the only sane way to live, and so I stared a little bit longer into the pit of objectivism.
It was reason that allowed me to examine further, while surrendering to the uncertainty that ushers in true learning. In this space of not knowing, I discovered what it was that appealed to me about the philosophy of objectivism. There was something very real and familiar about it, since it seemed to describe how most of us are currently living our lives.
Objectivism as a concept or lens
---
What became clear was that objectivism as a philosophy was not useful, because it stated what ought to be done. It is more useful, in my view, to say that objectivism is a concept or lens through which we can see and predict the world around us more clearly. By using this lens, we can see how and why humans behave as they presently do, not as they ought to.
Humans pursue pleasure (or happiness) and try to escape pain. In endeavouring to live in this way, the vast majority also act as if there is an objective reality that is perceived through their senses. This is not an argument about whether it should be so or not, simply an observation based on the empirical evidence.
But what the studies also show is that humans often act in ways that seem perplexingly altruistic. Moreover, we seem to be biologically evolved to benefit, mentally and physically, from performing these acts of kindness. It makes sense, then, that our thirst for happiness might be at least be partially sated by altruistic behaviour.
Following this line of reasoning, I was able to see that the treacherous pit that I assumed was a hedonistic slide into hell, was something altogether different. Instead, I found that this pit was the doorway to a realm where altruistic acts were commonplace and made perfect sense.
But how is it that a seemingly cold, self-serving concept such as objectivism could lead to a paradise where loving your neighbour is commonplace? It seems counterintuitive, but if you would hold onto your sense of reason as if it were your lifeline, I would invite you to venture into the pit with me, so we can begin to make out the shape of the doorway I previously mentioned.
Upon closer examination, it becomes clearer that the mouth of the pit is not treacherous at all, but a well-built opening that has been excavated by philosophy, framed by the enlightenment and fortified by modern science.
A doorway in a pit
---
It is widely accepted, in the scientific community, that what we do is based on what we perceive. This perception is filtered through a consciousness that is dependent on our experiences and current biological makeup. In other words, everything we do is because of what we perceive (much of this happens internally), how we process it and how it makes us feel.
Many, perhaps billions of stimuli, somehow guide us as we move towards a goal that we perceive (both consciously and unconsciously) as beneficial to us in some way.
When viewed in the light of this reason, we can begin to make out the aforementioned doorway in the pit of objectivism. Where before, it seemed there was a choice to be made about whether we adopted the philosophy of objectivism or not, it now becomes clear that objectivism need not be a philosophy to be adopted at all, but a concept or lens through which we can begin to see the world much more clearly.
If we grant the supremacy of reason, then we must conclude that all of our behaviour, whether viewed as altruistic or not, is performed because we believe, on some level, that the result of that behaviour will benefit each of us individually in some way.
There is a fierceness and a coldness to the idea that we perform kind acts for our own benefit, but there is freedom in this cold truth as well. If we maintain that everyone, including ourselves, is just doing the best that each of us can to move towards happiness and away from pain, then it becomes less reasonable to judge ourselves more virtuous and others less so.
Kindness increases serotonin levels in the brain
---
Some studies on behaviour also support the presence of biological nudges to perform altruistic acts. In a recent study, participants who carried out kind acts were rewarded with an increased level of serotonin in their brains and an improved immune system. What was even more surprising was that participants who merely observed others doing kind acts for people received an even higher dose of healthy hormones.
If we are to again grant the supremacy of reason, then we must also conclude that there are multiple personal benefits to performing acts once thought to be altruistic, even though we rarely acknowledge them.
This may be because many of these rewards are not obvious, and operate at the unconscious level. The idea of these rewards is also simply not popular today, even though the documented benefits are many.
But if we continue further down the pit of objectivism, we can see things even more clearly through the doorway it provides, which leads past the noise of today's society. Evidence suggests that we have become kinder, in fits and starts, throughout the arc of history. Therefore, it seems reasonable to assume that we are biologically guided, in some way, towards kindness.
Our bodies may have evolved to nudge us towards altruism, simply because helping those around us to thrive, while helping ourselves at the same time, provides for a healthier version of them. This, in turn, helps us to survive and even thrive as a community in very harsh conditions.
We can also see, if we look through this lens, that behaviours such as needless bursts of rage, gossip and manipulation do not benefit us in the long run. These behaviours may provide dopamine hits that feel good in the short-term, but they also echo immediately out into the world, where they tend to create like behaviours in others that affect us negatively.
It would seem reasonable, then, to assume that living in a way that unnecessarily harms others is irresponsible and self-defeating. It is like throwing garbage directly onto your living room floor, and wondering where the smell and maggots are coming from.
It makes sense that we would instead work towards creating the conditions where all around us can thrive. Doing so not only benefits our minds and bodies, but may also provide us with the best chance at creating a world where we can thrive, long into the future, without the threat of self-annihilation. In fact, treating others well just seems to be common sense, when viewed in this way.
Treating others with unconditional love benefits us
---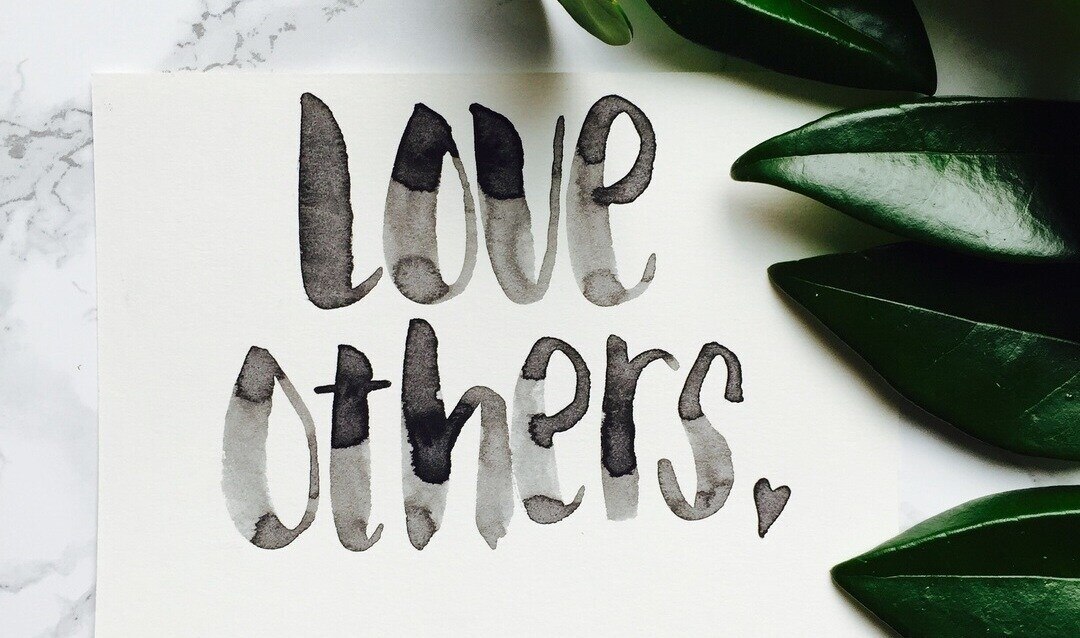 This type of behaviour has sometimes been referred to as unconditional love. Many religions prescribe love, but most shy away from the idea that it directly benefits us. In fact, these same religions have often created a strong social stigma against acknowledging that kind acts also benefit us.
It is as if those that interpreted the basic concepts of these religions believed that we were not sufficiently advanced to deal with the truth. This denial may have been necessary in the past, but we no longer have the luxury of being able to live in that state of denial.
In fact, this new radical behaviour might acquire a flavour of fierceness, since it is built on the bedrock of the truth of our self-serving natures. This would be a non-compromising love that is guided by the supremacy of reason, and a lens that allows us to see the world more clearly.
The question "What's in it for me?" takes on a whole new meaning when you realize that you can gain tremendous benefits by treating others with this unconditional love. There is a cocky, streetwise feeling that goes along with being able to ask that question of yourself and others, to determine underlying motivations.
It also might be able to provide a solution to our current problem of people constantly trying to game the system, so that they benefit while others suffer. To better understand how this might work, it is worth considering the economic concept called the Nash Equilibrium. This is often described as:
… a stable state of a system involving the interaction of different participants, in which no participant can gain by a unilateral change of strategy if the strategies of the others remain unchanged.
Love fiercely
---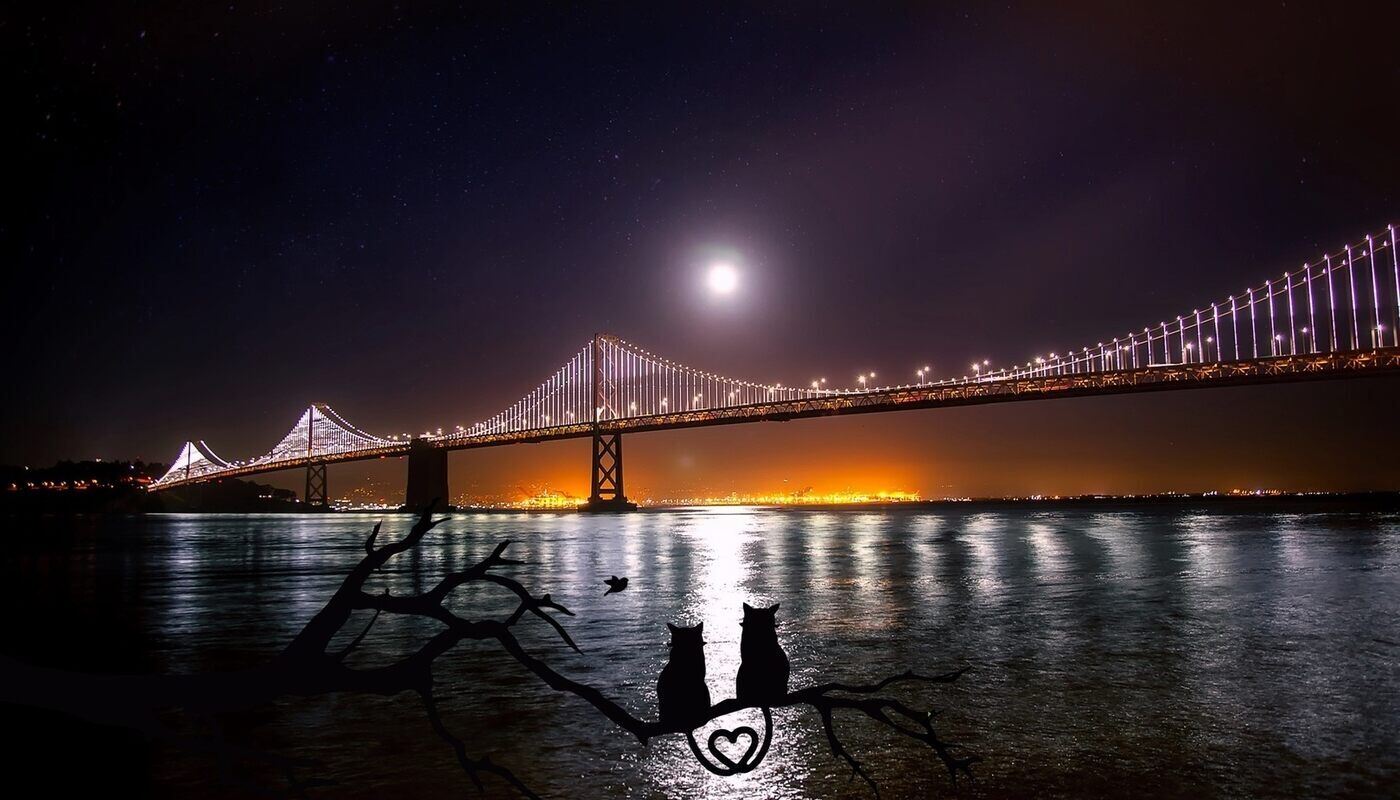 This means that if all of us clearly understood that everyone else is just trying to gain happiness and escape from pain, and that the happiness of others impacts our own, we would be less likely to try and game the system.
Whether we can successfully achieve a Nash Equilibrium in our day-to-day interactions or not, is not as important as understanding how we can use the concept to create a philosophy that helps us to at least approach such a state.
We could derive our own philosophy from what we have learned in the pit of objectivism. We could call this new, expanded idea Radical Objectivism, since it expands the concept and allows us to maximize the benefits of our interactions while retaining the cold, fierce feel of objectivism.
We might love fiercely because we owe it to ourselves to live in that simple, but very vibrant state that is our birthright. It makes sense, since that way of being also gives us our best chance to create a world where kind acts are commonplace, and love is simply in the air we breathe at the bottom of the pit of objectivism.
«RELATED READ» SELFISHLY SELFLESS: Enlightened self-interest and the myth of pure altruism»
---
image 1 ""Atlas Shrugged" by eflon is licensed under CC BY 2.0 by bnpositive is licensed under CC BY-SA 2.0 2 PxHere 3  PxHere 4 Image by Glauco Gianoglio from Pixabay 5 PxHere 6 PxHere