A New Pope
---
On February 11, 2013, Pope Benedict XVI shocked the world by announcing his imminent resignation. It was the first time someone had willingly stepped down from the throne of Saint Peter since 1294.
Immediately, work began on choosing his replacement. Cardinal-electors from around the world flew to Rome to be part of the process that would select Christendom's next pope. On March 12, they congregated at Saint Peter's Basilica and cast their votes. A verdict wouldn't be reached until the next day, five ballots later.
The winner was Jorge Mario Bergoglio of Argentina. He took on the name of Francis—the first ever to do so—becoming Pope Francis I. Later that week, he explained in an interview how he decided upon the name. Apparently, it was a realization arrived at during the final moments of the conclave itself:
And when the votes reached two thirds, there was the usual applause, because the Pope had been elected. And (Cardinal Hummes) gave me a hug and a kiss, and said: "Don't forget the poor!" And those words came to me: the poor, the poor. Then, right away, thinking of the poor, I thought of Francis of Assisi. Then I thought of all the wars, as the votes were still being counted, till the end. Francis is also the man of peace. That is how the name came into my heart: Francis of Assisi. For me, he is the man of poverty, the man of peace, the man who loves and protects creation; these days we do not have a very good relationship with creation, do we? He is the man who gives us this spirit of peace, the poor man … How I would like a Church which is poor and for the poor!
For much of his early life, Jorge Bergoglio lived like a pretty "normal" Argentinian. He went to school, got an education and found work as a chemical technician, bouncer and janitor. He also loved soccer. It wasn't until the onset of a life-threatening illness at the age of 21, and his subsequent recovery, that the young Bergoglio started to seriously consider the meaning of life. Indeed, the experience inspired him to take up a life of religion, by joining the Society of Jesus the following year. And the rest was history.
Curiously, this story essentially mirrors that of the Pope's role model and namesake, Saint Francis of Assisi.
Francis of Assisi
---
As one of the most famous saints in the world, Francis of Assisi is easily recognized for his tender care of all of creation. He is often portrayed tending lovingly to creatures; typically lambs, birds and rabbits, a reflection of his patronage of animals and ecology.
Remarkably, these descriptions of Francis are true to the historical record. The saint's earliest biography, the Vita Prima, written shortly after his death in 1226, has a fair amount of references to his special relationship with wildlife.
But this was not all that Francis was known for, nor was it primarily what made him famous. No, Francis was beloved by medieval people for something different. Something more profound. Something that is often missed by people today, and which, paradoxically, could otherwise be of great use to them.
So what is it? The answer lies in the story of St. Francis as a whole. A story that, like that of Jorge Bergoglio, was set in motion by an unexpected illness.
*This retelling is based primarily on the Vita Prima.*
Discovering the problem of suffering
---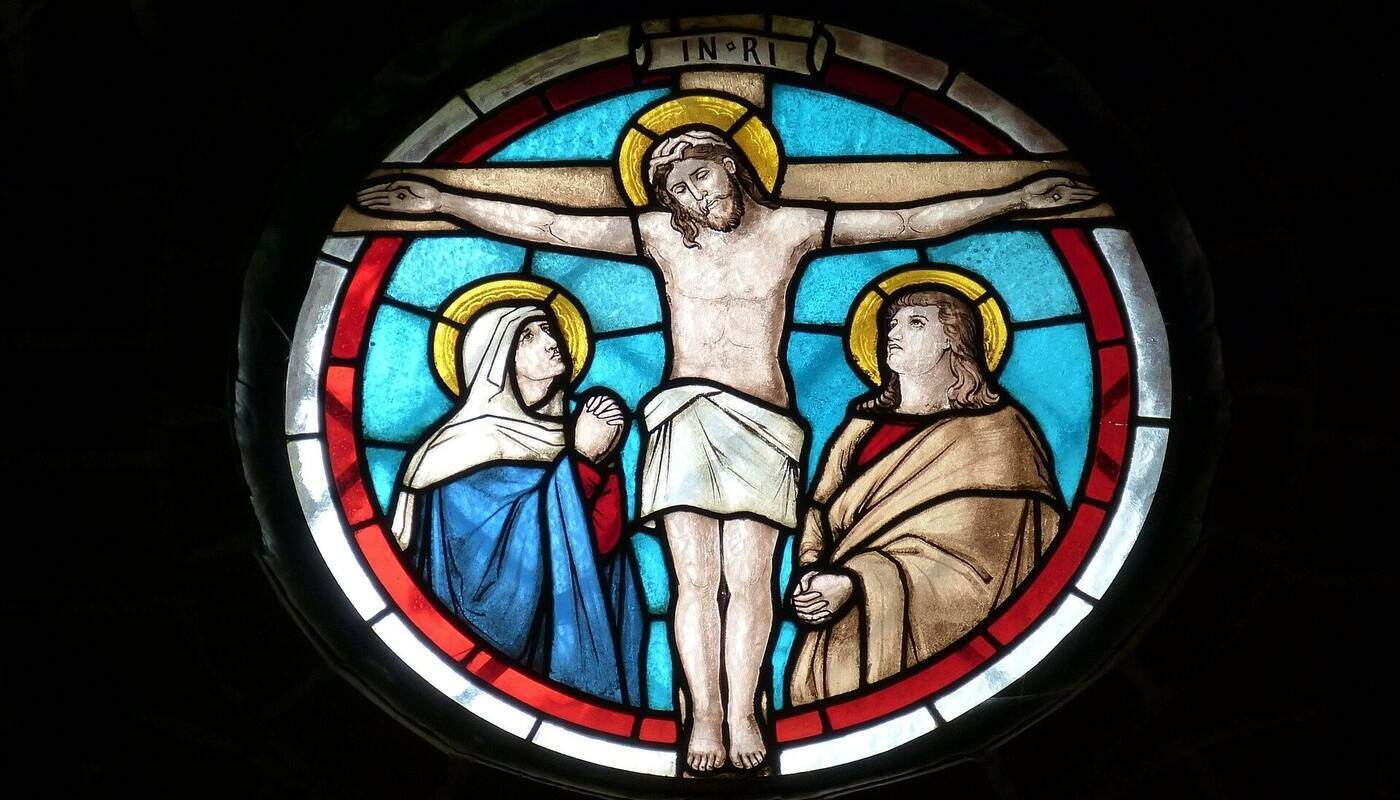 Giovanni di Pietro di Bernardone was born in 1181 or 1182, to parents Pietro and Pica in Assisi, a city of central Italy. His father was a wealthy silk merchant, and his mother a French noblewoman. Being half-French, Giovanni's father gave him the nickname Francesco (Francis), meaning "Frenchman." The name stuck.
By all accounts, Francis grew up quite privileged. His family was rich. He liked spending his money on elaborate clothing. He liked to party. He was also very popular. One gets the sense that this was a very sheltered existence. Like Buddha, Francis was raised in an environment totally divorced from the world's harsh realities.
But it could not last forever. One didn't have to look very far to see that "something was rotten in the State of Denmark."
Or, in this case, Italy. The Italy of Francis's time was plagued by war. War between kingdoms, between cities and factions within cities. There was little respite from the seemingly ceaseless proclivity for violence.
Francis found this out for himself, firsthand. In 1202, in his early twenties, he set off on a military expedition against Assisi's enemy—the nearby city of Perugia. For Francis, this was an opportunity to distinguish himself as a young soldier, though things didn't quite go according to plan.
After Assisi's devastating defeat at the Battle of Collestrada, Francis was taken prisoner by the Perugian army. He spent a whole year locked inside a jail cell, during which he became severely ill. Now, the rich boy that had hitherto lived a comfortable and glamourous life, was thrust headlong into the brick wall of real life. And life, it turned out, was full of suffering.
Eventually, Francis's father paid his ransom and arranged for his release. We are told that upon returning to Assisi, still recovering from his illness, Francis's whole perspective had changed.
One day, he stepped outside his home and gazed out at the Italian countryside. He was struck. For the first time in his life, it didn't seem beautiful. The vineyards and rolling hills "could stir in him no delight."
As a result of the hell he had lived through, the world now seemed like a harsh and unforgiving place. And who could blame him? What was the point of living in a place like that? Like George Bailey, the disillusioned father of four, facing financial ruin and jail time, while he stood, one Christmas Eve, peering ominously off the side of a bridge, Francis had lost his faith.
Then, a miracle happened. And it didn't come in the form of a guardian angel named Clarence. No. Francis's biographer is more abstract than that:
The hand of the Lord therefore came upon him and a change was wrought by the right hand of the Most High, that through him an assurance might be granted to sinners that they had been restored to grace and that he might become an example to all of conversion to God.
This marked the beginning of Francis's conversion—a truly lifelong process that culminated in his receiving of the stigmata, the very wounds of Christ.
But what does it mean? What exactly was it that saved him? The author isn't necessarily clear on this point. To find out, we must return to the story.
Discovering the problem of evil
---
Fortified by the "right hand of the Most High," Francis set about trying "to establish Jesus Christ dwelling within himself."
To be sure, this was a slow, piecemeal process. And it is implied that Francis often relapsed.
For:
It is very hard to give up things one is accustomed to, and things that once enter into the mind are not easily eradicated.
That was hardly the point. For Francis's biographer, the important part was merely mustering enough faith to try, as he was "already holy by reason of his holy purpose."
And that would be adequate, if we were talking about an ordinary person. But this was Saint Francis of Assisi. For a figure such as this, nothing short of the pursuit of moral "perfection" was in order.
But first, there was more to learn about the world.
Through his illness, Francis was introduced to suffering, which is universal. Everyone gets sick at some point. If not, there is still mortality (your own and that of your loved ones) to deal with.
In addition to this "baseline of necessary suffering," if you will, there is also the problem of evil.
Human beings, by nature of their capacity for reason, are capable of thinking up and acting out the most egregious atrocities. A cursory glance at the history of the 20th century will make this abundantly clear.
Now in his twenties, barely recovered from a debilitating illness, it was time for Francis to find this out for himself, the hard way. And it came in the guise of his father's malevolence.
Intent on "being a better person," Francis began to empathize with the poor. When he looked around and saw people who begged for a living, suddenly his own wealth seemed like an injustice. He could no longer stomach it. He stole some of his father's cloth, sold it and gave the money to the crumbling church of San Damiano, located just outside Assisi's walls.
News travelled fast in 13th-century Italy. Upon learning what his son had done, Francis's father Pietro was furious. In fact, we are told, he "immediately arose … to destroy him!" Not only had he taken and sold his things without asking, but he was dishonouring the family through all this crazy, religious talk. And something needed to be done about it. Fast.
Pietro gathered a group of townsmen, and together, they set off in pursuit of his son. Terrified, Francis hid in a "pit," located inside the church of San Damiano. There, he remained secretly for a month, only surfacing when absolutely necessary.
We are told that this was a very dark time for Francis, literally and metaphorically. Indeed, he often wept, crying out to God that he might be delivered "from the hands of those who were persecuting his soul."
At some point, however, Francis realized that he couldn't hide there forever. The time would come when he would have to rise out of the depths and face the wrath of his father. But how could he? It seemed like an impossible task. Then, something changed in him:
Distrusting his own efforts, he cast his whole care upon the Lord. And though he was in a pit and in darkness, he was nevertheless filled with a certain exquisite joy of which till then he had had no experience; and catching fire therefrom, he left the pit and exposed himself openly to the curses of his persecutors … bearing the shield of faith to fight for the Lord, armed with a great confidence, he took the way toward the city.
Turning the other cheek
---
Walking through the streets of his hometown, the townspeople that once knew Francis as "the life of the party" despised the way he had changed. They shouted angrily at him, pelted him with stones and slung him with mud. The abuse was just beginning. When his father heard he had returned home,
He rushed upon him like a wolf upon a sheep, and looking upon him with a fierce and savage countenance, he laid hands upon him and dragged him shamelessly and disgracefully to his home. Thus, without mercy, he shut him up in a dark place for several days, and thinking to bend his spirit to his own will, he first used words and then blows and chains.
Through his father's abuse, Francis experienced evil firsthand. He saw the damage that people could do. And all in the name of honour and money. Hence, for Francis, the problem of suffering was compounded by malevolence, which seemed fated to make a bad situation infinitely worse.
This was a serious problem. Any solution would need to be equal in potency, to counteract its strength.
One option was to become bitter and seek revenge. The world, and the people in it, had proved ruthless in their beatings. Francis had been hurt, and unjustly, at that. Why shouldn't he fight back and hurt those that had wronged him? Wouldn't that "settle the score"? Not only with his abusers, but with the world itself? Perhaps.
Or not. Was there another way? As we already know, when confronted with suffering, Francis was moved "by the right hand of the Most High" to "establish Jesus Christ dwelling within himself." What if, in the face of his father's violence, he chose the same path? What exactly would that look like?
But since a patient man is better than a proud man, the servant of God showed himself deaf to all these things, neither broken nor changed by any of their injuries, he gave thanks to God for all of them.
Eventually, Francis was freed by his mother, one day while Pietro was out of town on business. It was time to continue on his spiritual journey, this time with even greater resolve:
He took on a more cheerful aspect because of the struggles he had gone through. From the wrongs done him he acquired a more confident spirit, and he went about everywhere freely with higher spirits than before.
The solution, in other words, was not to respond to malevolence with more malevolence. That would only create more malevolence. Rather, Francis "turned the other cheek." Obviously, this is not always possible or desirable, depending on our circumstances. And it certainly shouldn't mean that we let people take advantage of us. But you get the point. 
A quest for hidden treasure
---
This was an immediate solution to the injustice felt at the hands of evil. But what about the problems of suffering and evil, more generally? What could be done about them?
Imitatio Christi. The imitation of Christ. This was Francis's main claim to fame (not his love of animals), and indeed, his life's mission. His goal was to live a life as similar to Jesus as possible. What exactly this entailed was explained by Francis in metaphorical terms.
For Francis, the noble, Christ-like life resembled embarking on a quest. Like a knight out of a fanciful tale, it was his duty to locate a certain "hidden treasure." This treasure stood for the Kingdom of Heaven. Or, in other words, that which is to be most prized in life. That which makes everything okay.
True to the chivalric metaphor, finding it required struggle. It wouldn't be easy. In fact, one needed to "sacrifice" one's own will for the sake of obtaining it.
Marriage metaphors
---
Central to this conception was Francis's idea of being "married" to "the immaculate spouse of God," or "Church."
When asked whether he intended one day to marry, the saint responded,
I shall take a more noble and more beautiful spouse than you have ever seen; she will surpass all others in beauty and will excel all others in wisdom.
This is apt for someone intent on imitating Christ, since Jesus is often imagined as having married the ekklesia, or Church of believers—his "bride." But what does it mean?
According to Christian thought, two people joined together in marriage become "one flesh." That means that their fortunes are inextricably linked; they have become virtually the same person—hence, what one does to the other is done to the self, and vice versa.
So the idea that Christ "married" the Church, or rather, humanity itself, then explains the doctrine of vicarious atonement. Indeed, the sins of the world have been redeemed through Christ, whose self-sacrifice made up for people's evil. This could only be possible if Jesus was mystically linked to humankind, a relationship conceptualized in spousal terms.
That Francis saw himself as "marrying" the world, then, is instructive. Like a husband, he felt it was his duty to serve his spouse. That meant being dedicated to his or her betterment, which entailed making the world a better place by working to reduce suffering and fight evil. True to Christ's example, Francis had to "sacrifice himself for the sins of the world."
And that is exactly what he did.
Healing the sick
---
Upon converting, we are told that Francis,
Could not delay any longer, because a deadly disease had grown up everywhere to such an extent and had so taken hold of all the limbs of many that, were the physician to delay even a little, it would snatch away life.
This was the dreaded leprosy. The bane of medieval society.
Leprosy is an infection that damages the nerves, skin, eyes and nose. In the Middle Ages, lepers were often easily identified by their skin that, characteristically, was covered in lesions.
Sadly, lepers were marginalized from medieval society, even confined to their own communities, known as leprosariums (leper colonies). In some cases, they were required to carry a bell with them at all times, to alert those nearby of their presence.
Basically, people tried to avoid lepers as much as possible. On the one hand, they didn't want to get sick themselves. They also didn't want to associate with those regarded as morally culpable. After all, why else, if not to punish, would God have given these people such a horrible disease?
But that was not true for Francis. Since he was married to humankind, the lepers' suffering was his own, and therefore was in need of alleviation. Indeed, one of the first things he did after his conversion was to go out to the local leprosarium, where, to the shock of all, he embraced and tended to the sick.
To quote then-President-Elect Joe Biden at the January 19 memorial honouring the lives of COVID-19 victims: "If there's any angels in heaven, they're nurses."
Courting Lady Poverty
---
He also made it his mission to give to the poor, whenever possible. Thus, we are told, whenever a beggar approached him, he was always quick to give something, even his own clothing.
He also helped poor people in their daily work by offering to carry their heavy loads; even though, we are told, his shoulders were very weak. Here, one is immediately reminded of Jesus's words, "If any want to become my followers, let them deny themselves and take up their cross and follow me."
As for himself, as alluded to earlier, Francis resolved to own no wealth. In order to realize this vision fully, he needed to renounce his father's inheritance.
He did so publicly and famously one day in Assisi's main piazza, in front of a crowd of townspeople, including his father. To announce his separation from his family (and their wealth), Francis stripped himself naked as a symbolic gesture, casting aside his father's expensive garments. From then on, his father was no longer Pietro di Bernardone, he announced, but the heavenly Father, who was in Heaven. The bishop then wrapped Francis in his own cloak, covering his nakedness.
"Behold," the hagiographer writes, "now he wrestles naked with his naked adversary" (the devil). It is quite the picture. And one of the most famous scenes to come out of the Middle Ages.
Conquering your demons
---
It wasn't long before Francis started to attract a considerable amount of disciples. These became known as the "Franciscans" or "friars." And it became their goal, too, to sacrifice themselves to combat suffering and evil.
Evil without. But also, and perhaps chiefly, evil within. Hence, we read that Francis's followers,
Strove for peace and gentleness with all men … No envy, no malice, no rancor, no abusive speech, no suspicion, no bitterness found any place in them.
This was, no doubt, an extraordinarily difficult task. Not just for the friars, but also for Francis himself, something that, curiously, the biographer refuses to stay silent about.
This is partly why I chose to base my account primarily on the Vita Prima, the earliest extant account of Francis's life. Unlike later writers, the author Thomas of Celano does not pedestalize Francis to such a degree as to downplay or ignore his basic humanity. No. Despite his sainthood, Francis was fundamentally like you and me. How else could Celano, in good faith, present this man as an example to follow?
And so, Francis,
Fought hand to hand with the devil, for in such places the devil not only struck at him with temptations but discouraged him by ruining and destroying things.
Though it was always a struggle, there were some strategies that nonetheless proved helpful:
For one thing, it was important that, upon transgressing, the Franciscans sought reconciliation for their actions. This included actually going to the person they had wronged and making peace with them. It also meant verbally confessing their sins in front of their peers, something that appears to have been an important ritual for the group—one that took place regularly.
These things were quite important, not least for their practical value. Approaching one's enemy with a contrite heart was necessary to clear the air. It laid the groundwork for an end to enmity and the re-establishment of peace. Further, the act of confession encouraged accountability. The shame that came with admitting one's faults before the group was important as a deterrent.
Still, there was something else to be done about evil. Something a bit more abstract, and that was arguably the most important and powerful strategy of them all:
But, (Francis), the most valiant soldier of God, knowing that his Lord can do all things everywhere, did not give in to fright, but said within his heart: "You can no more rattle the weapons of your wickedness against me here, O evil one."
Be your own exorcist
---
Anyone who is a fan of horror movies is familiar with the following archetypal, climactic scene. After a long period of brutal, demonic torture, the protagonist, who is "possessed," finds him or herself in the throes of one final, last-stand battle with the enemy. Furniture is being tossed around the room, as if caught in a whirlwind. Family members are seen crying, praying that the priest's exorcism will be successful. The alternative is to lose their loved one's soul entirely to the devil.
If it's a conventional horror film, then this last-ditch effort will be successful. The demon will be exorcised and the afflicted will regain ownership of their soul.
The question to ask then, is: What exactly was it that did the trick?
In my opinion, a good horror movie won't end with a priest triumphing over the forces of evil, by virtue of his "special power." That would be a cop-out—or at least, an unintentional, albeit tragic, misunderstanding of the Christian message.
The same mistake has been made thousands of times throughout history, and continues to be made today in many (perhaps even most) churches. It involves missing a subtle, though absolutely crucial distinction regarding the locus of power. One that manifests as a result of a particular view on the dignity of humanity.
As if hypnotized by the scripture, "all have sinned and fall short of the glory of God," preachers often make it their duty to remind parishioners just how horribly wretched they are. For these types, human beings are fundamentally wicked animals. They are eternally poised towards the bad, and too weak to do anything about it.
The goal, in fact, to quote Alan Watts, is to remind people "of the vast abyss between Christ" and themselves. That is why, in the case of the poorly-written horror film, the priest's intercession is required to defeat evil. There's absolutely no way, it is supposed, that an ordinary person, in their infinite weakness, could possibly conquer the devil him or herself.
The life of Saint Francis of Assisi takes a more empowering stance. It reminds us that imitatio Christi (the imitation of Christ) is possible. Perhaps it is even the point. That's why, in a good horror movie, you don't need to summon a priest to exorcise your demons. You do it yourself. You are, after all, "created in the image of God."
Indeed, the divine spark resides within each of us. All you need to do is call it forth and confront evil directly. Look it directly in the eyes and say its name. Only then can it begin to be conquered.
Redemption
---
What happened when Francis put these principles into action?
Little by little a certain unspeakable joy and very great sweetness began to flood his innermost heart … and, as his feelings were checked and the darkness that had gathered in his heart because of his fear of sin dispelled, there was poured into him a certainty that all his sins had been forgiven and a confidence of his restoration to grace was given to him.
Francis had been redeemed. Suddenly, the world seemed beautiful again.
We are told that, once more, he looked out at the Italian countryside. Like before, he considered the green valleys, with their vineyards and snake-like streams. Except, this time, as if transported back to his youth, he "saw that it was good."
That's why Francis loved animals. And they were drawn to him precisely because they sensed that Francis, with all his self-sacrifice, in the name of fighting suffering and evil, "was good" too.
To quote National Youth Poet Laureate Amanda Gorman, at the inauguration of U.S. President Joe Biden:
When day comes, we step out of the shade aflame and unafraid
The new dawn blooms as we free it
For there is always light
If only we are brave enough to see it
If only we are brave enough to be it
«RELATED READ» WITHOUT SCANDAL, WITHOUT WORRY OR TERROR: The end-time predictions of Joachim of Fiore»
---
image 1 Giotto di Bondone, Public domain, via Wikimedia Commons 2 Image by falco from Pixabay 3 This artist is unknown, Public Domain, via Wikimedia Commons 4  PHGCOM, CC BY-SA 3.0, via Wikimedia Commons 5 Stefano di Giovanni, Public domain, via Wikimedia Commons 6 Caravaggio, Public domain, via Wikimedia Commons 7 Domenico Veneziano, Public domain, via Wikimedia Commons 8 Philip Fruytiers, Public domain, via Wikimedia Commons 9 Korea.net / Korean Culture and Information Service (Photographer name), CC BY-SA 2.0, via Wikimedia Commons