How did it come to this? A question so many of us Baby Boomers currently ask, as we mark our 75th birthday or thereabouts. The mid-70s is aging's point-of-contention, when your body turns on you. Betrays you in so many ways, you wish you were disconnected from it. Statistically, you're expected to live perhaps 12 more years. Feeling the way you do just now, you're not sure whether that's a good thing or a bad thing.
The scenario looming in your future
---
By your age, only a privileged minority rises from bed without a care in the world. The majority will wake to a cascade of pain-pouncing hot spots pinpointing from numerous head-to-toe bodily impairments. In bitter accompaniment, a few stirring medication side effects also leave slumber behind to greet the new day.
The blessed numbness of sleep fast evaporating, and your mind flickering to full wakefulness, you become painfully heedful that this day may herald yet another 'next shoe' to drop. As you pad along, negotiating your way to the bathroom, you can't help but wonder which part of your anatomy will fail next: this particular thought being your signature salute to each new day's commencement.
You've lived a fantastic life. Done some amazing, but also some not-so-bright things, when you were young. But this? Living in a nursing home because daytime home care isn't adequate to your needs; having to face the very real risk of bad falls and the cancer taking another wrong turn. Forced to leave your home, your family. Being ordered around like you have dementia, and luckily, that hasn't happened. Yet.
The bodily functions are not always under your control, either. God, the indignity of… of being warehoused, is what some here call living this way: getting carted around like factory merchandise.
There's a pill, patch or topical for just about every possible thing that can go wrong with your body: sore muscles, dry skin, pressure ulcers from sitting too much in a wheelchair—although some get by with a walker. Inflamed tendons, swelling in the legs and feet, days spent oscillating between regularity and its two extremes, due to medication side effects on the digestive system; oh yes, forget the digestion issues themselves.
There's also the purpura: the dark, purplish 'bruising' caused by blood pooling under the skin. And so goes the litany of combatants to quality of life.
Like a kaleidoscope, each new day shakes out a different pattern of how your side-effects will taunt you and keep hijacking your attention. Talking to fellow residents here in the nursing home, watching television or participating in one of the scheduled activities—none of these diversions is enough to fully take your mind off how 'alien' you feel, as though the sum of all species of pain and discomfort aggregate to a realization of how foreign it is, living inside your own body.
While still young, you take your health for granted: wrong perspective, full stop. If a persona of your youth could visit from the past, you two wouldn't recognize one another. The youthful you, whose health is fit enough to engage in all kinds of activities while climbing that ever-steepening career ladder: well, they'd stare pitifully at the present you, denying any possibility that you two could possibly be related. You, too, would be asking, "How could it have come to this?"
End of Scenario
Blue Chip investment portfolio
---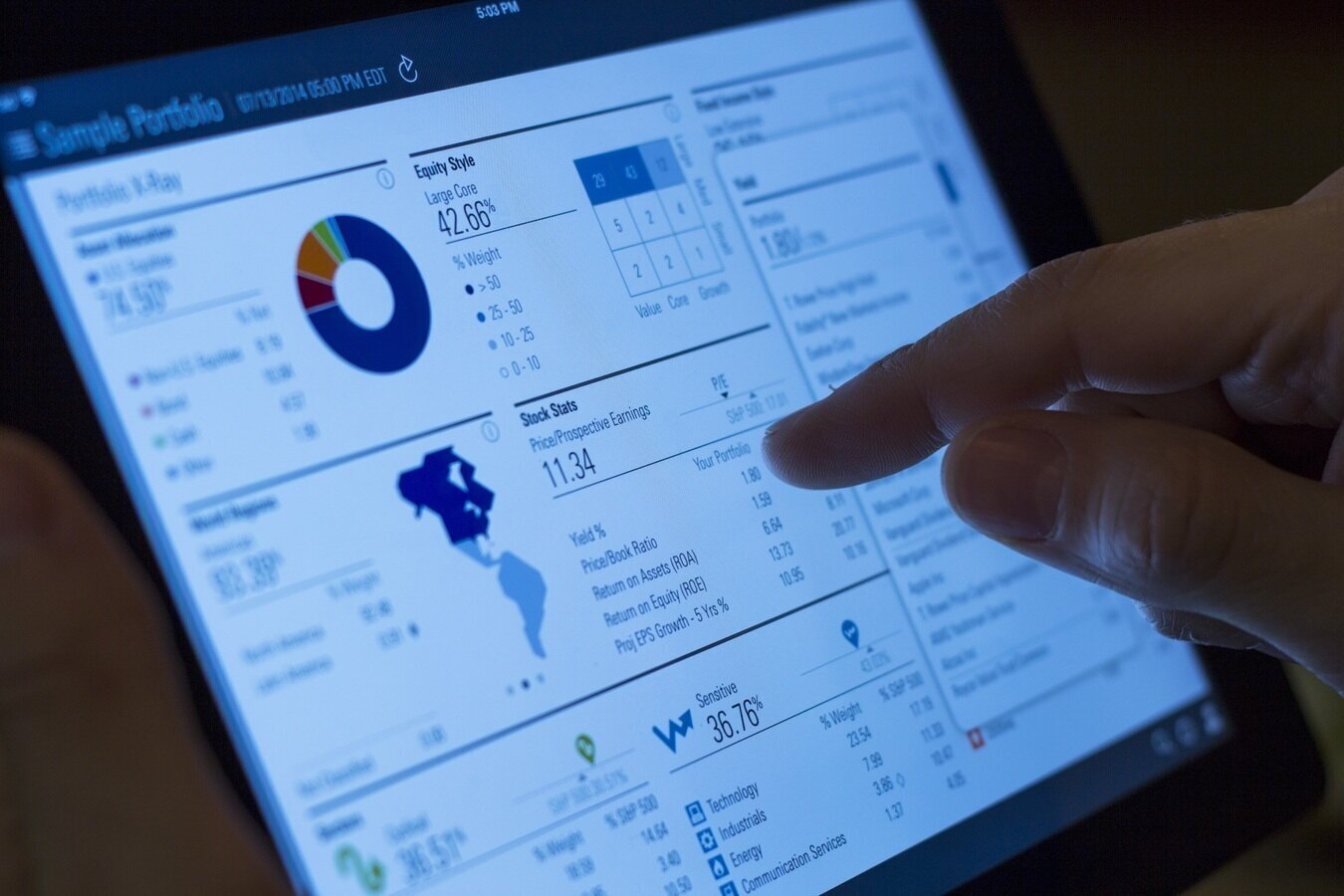 Health as an asset—Offering promising long-term returns
The days of over-the-top exhortations—which never work, anyway—and scare tactics don't apply to today's more progressive millennials. What matters is realism.
Stand back and take an objective look at health—just as with wealth—as one more personal asset to be managed. The longer you wait to invest in health, the lower your returns are when the future morphs into the present. Or, better said, the worse off are your returns, in actuality.
Because wear-and-tear on the average human body unanimously begins to take a significant toll by your mid-70s. Chronic disease may have set in. Muscle and fat masses are doing calculus on your lifestyle over the decades, before passing judgment.
A choir of all sorts of bodily impairments begins to croon a united breakdown in tendon, joint and organ functioning. Incapacitation becomes a frequent term in one's active lexicon. But all of that can be minimized, slowed down and rendered much less impactful.
Investment in one's well-being more or less nullifies the effects of normal wear-and-tear due to aging, and the normal progression of health degradation.
Making automatic deposits
---
It's not easy, committing to a healthy diet, sufficient sleep, stress management and an exercise routine, when facing strong competition from your job and social demands, time management issues and national economic downturns; with the latter, possible loss of employment has been known to throw a monkey wrench into one's established fitness routine.
Regardless of the type of fitness routine, whether it's done at home, in the neighborhood, or in a gym, it's crucial to set aside a surplus number of blocks of time, affording flexibility in scheduling. The amount of actual time devoted weekly needs to be sufficient, to ensure some baseline minimum amount of exercise is being maintained with fidelity.
Even with surplus time scheduling, making a commitment to dedicate a minimum amount of time (without violations) to maintaining one's health is sure to experience clashes with your social life, job demands and a multitude of newfound obligations, once you've married and started a family.
Frequent temptations to put off exercise—a favoured sacrificial goat—to handle family duties and emergencies, and so on, will make it easier to let fitness slide: the cause of many an expanded waistline.
Return on Investment (ROI) implications
---
Financial standing aside, when you've reached your early-to-mid-70s, the aim is to have invested wisely, amply and steadily enough in personal wellness to land squarely among the 41 percent of older Americans boasting excellent or very good health.
Unless you've a horde of super-genes to do the heavy lifting, you'll need to start contemplating the design of your own health maintenance regimen. Once that's done, you'll have to periodically revise it as each decade falls away.
You won't have to pursue a personal wellness program at triathlon intensity, either. But you do need to focus more or less equally on building personal health equity over the long haul: cardiovascular endurance, muscular strength, flexibility and overall body composition. The latter has replaced the formerly prized BMI, or Body Mass Index. For more information, this blog article might be helpful: Body Composition 101: The Beginner's Guide.
For those who initiate a personal health maintenance regimen, many happy ROIs. More importantly, the odds will favour that you'll never have to voice that dreaded question: "How did it come to this?"
«RELATED READ» A HAPPY PERSON IS A HEALTHY PERSON: How happiness promotes good physical health»
---
image 1 Photo from PxHere 2 Image by Nattanan Kanchanaprat from Pixabay 3 Image by kinkate from Pixabay 4 Photo from PxHere